Add to your jewellery
wardrobe
DISCOVER THIS WEEK'S IN AUSTRALIA
Spring Jewellery
Favourites
"listening is the starting point"
As a client, I have greatly appreciated working as a team with Christine. She...
Stephane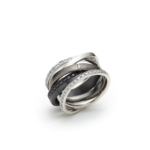 Elisabeth
"Revamping my engagement ring"
The craftsmanship and attention to detail that went into the design and execution of...
Pascale
Sign-up to receive 10% off your next purchase. Plus hear about new arrivals and offers.