Beauty & Ingenuity
EAR STACK MAGIC
WRISTWEAR ESSENTIALS
Beauty & Ingenuity
Beauty & Ingenuity
Nunc interdum lacus sit amet orci. Vestibulum turpis sem, aliquet eget, lobortis pellentesque, rutrum eu, nisl. Phasellus magna. Vestibulum facilisis, purus nec pulvinar iaculis, ligula mi congue nunc, vitae euismod ligula urna in dolor. Cras sagittis.
EAR STACK MAGIC
WRISTWEAR ESSENTIALS
As a client, I have greatly appreciated working as a team with Christine. She...
Stephane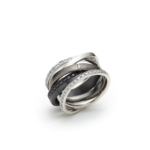 Elisabeth
The craftsmanship and attention to detail that went into the design and execution of...
Pascale